Everything You Need to Know About Victoria's Secret Fashion Show 2018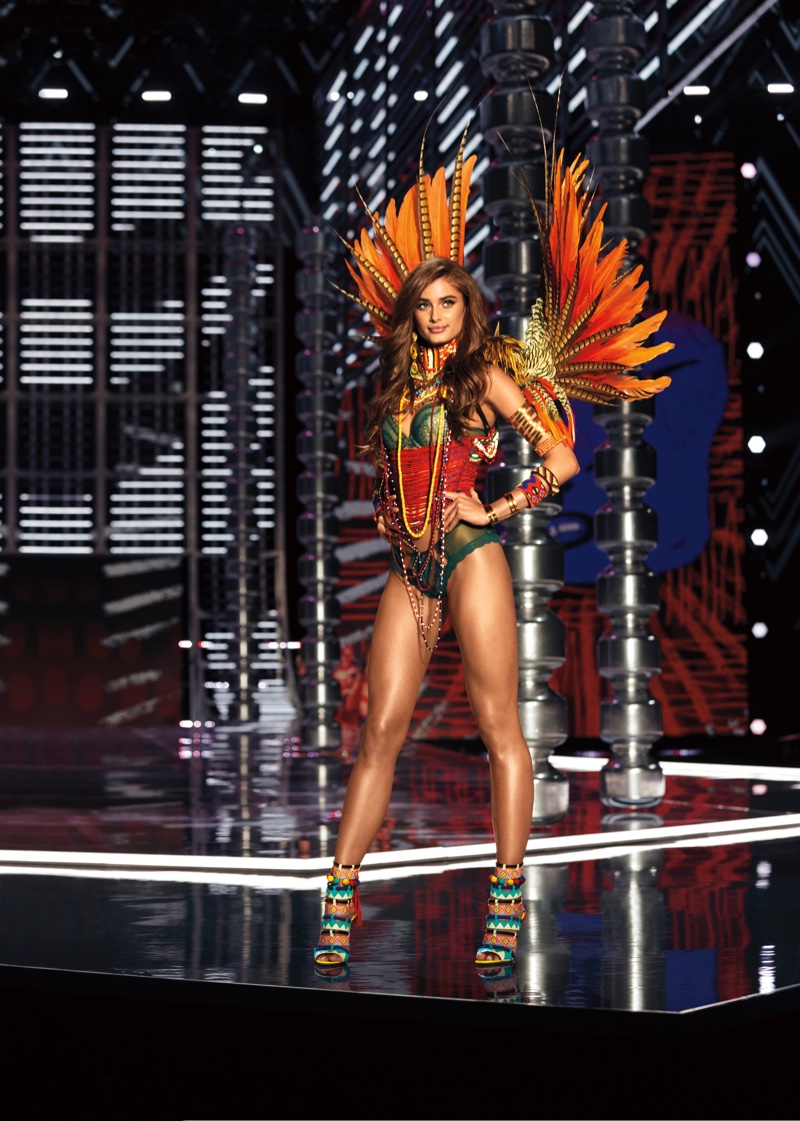 It's that time of the year again – the angels are back. Brace yourself, for the phenomenal Victoria's Secret Fashion Show (VSFS) will be making waves all across the internet very soon.
Now, on to the highlights this year.
No Place Like Home: Models to Walk the New York Runway
VS learned a painful lesson after last year's disastrous China debut in Shanghai that safe is always better than sorry. As announced on the brand's Instagram, this year they'll be bringing the sensational catwalk back home to the Big Apple, America's fashion capital.
The brand moved too fast and hastily with their Asia premier a year ago, evidently. Russian and Ukrainian models unable to get the appropriate visas were denied entry at the Chinese borders, Gigi Hadid and Katy Perry, the two biggest stars set to grace the stage were pulled and turned away respectively due to sensitivity issues of different natures, and the international press was banned from filming and covering the show. Unable to live up to the hype of a grand Asia takeover, the show lost its usual luster last year due to the scandals.
So, after two rather experimental years abroad – first in Paris then in Shanghai, VS Fashion Show 2018 is ready to return home.
A Lineup that celebrates womanhood: Winnie Harlow, Ming Xi, Behati Prinsloo & more
A diverse profile of models will be sent down the runway this year in the brand's latest effort to make an inclusivity statement, and among them is first-time-Angel Winnie Harlow. Despite her status as an established industry icon and international supermodel, this will be Harlow's first time gracing the runway alongside other Angels. Known for her unique Jolie laide look due to vitiligo, a condition that causes localized losses of skin pigments, the hugely successful 24-year old model has gained a massive 4.5M following on Instagram alone. But beyond skin-deep, she's loved and respected worldwide for vocalizing the more important accompanying issues of self-confidence and inclusion. Fans are overjoyed to see Winnie and the ultra-feminine lingerie brand joining hands in redefining the standards of beauty.
Not only is this year's show arguably more racially diverse than ever with the presence of ethnic models such as Ming Xi and Duckie Thot, equally uplifting is the fact that motherhood is celebrated with the post-labor return of Behati Prinsloo after a 2-year break from her angel wings. The 30-year old mother is as fit as ever and once again ready to take the world by storm. The 2018 show shall see not only a strikingly visual impact, but a meaningful one that speaks to contemporary women, too.
A Star-studded runway: Gigi and Kendall's places confirmed
The long-awaited reveal that Gigi and Kendall are booked for the show was made not by the models themselves, but by shoe designer Brian Atwood on his Instagram (@brian_atwood) post on 19 October. Brian, in his extensive caption, shares that he is over the moon to learn that the industry's favorite pair of model-cum-influencers will be walking down the runway in his larger than life creations in a month's time.
What about Bella Hadid? According to sources, it hasn't yet been confirmed whether the weeknd's girlfriend will be a part of the show. Let's hope she breaks the story on IG soon.
Show Date: 1-month countdown!
Like every year, the exact show date is not released until nearer the time. All we know is that it will be happening in more or less a month's time. Stay tuned on the brand's Instagram for the latest news.
How to watch Victoria's Secret Fashion Show 2018
Catch the glamour on streaming platforms such as CBS All Access, Hulu Live or tune in the show on your local TV channel.
If you decide to stream it, you can speed up your internet speed by overcoming (possible) ISP bandwidth-throttling with a VPN that is optimized for streaming the Victoria's Secret Fashion Show 2018 in HD.
And voilà! You're all set to enjoy the annual global celebration of beautiful lingerie. Now go ahead and stalk your favorite VS Angels for some juicy BTS snippets as they sculpt their godly bodies into literally, the shape of an Angel!
Categories

New Posts

Hot Posts